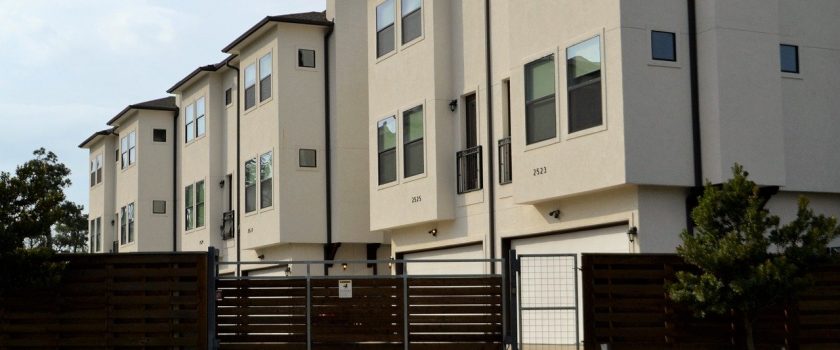 23 Important Rental Statistics
Back in the day, owning a house was everyone's dream.
In the present times, it is no more that straight forward. Millennials are wondering if they should own a house or rent one. 
To identify such trends and the reasons behind them, we curated some interesting rental statistics.
Have a look:
Latest Rental Statistics 2019 (Editor's Pick)

4 out of every 10  renters don't expect to buy a house.

The generation Y or the Millennials are more likely to rent a place than buy one.

35% of Americans prefer renting due to high taxes and responsibilities of owned properties.

Housing associations of England provide rented houses to around 58.3% of the total 3.7million renters.

For 59% of landlords, income matters more than the credit history of the tenants.

The renting costs are eating up 50% of the income of  40% of the tenants.

44% of landlords are reluctant to rent properties to tenants with a criminal history.

The population of renters has increased by 9 million between 2005 and 2015.
These stats are just an overview!
Let's dig deep to see more details!
General Home Rental Statistics And Trends

1. In 2016, there were 43.3 million renters in the US, the highest in the last 50 years.
(Source: Pewsearch)
The number of house renters has increased at a very drastic rate in the last few decades. Considering the rental statistics from Pew Search, there were  21.3 million renters in the USA in 1965. This number has reached approximately 43.3 million in 2016.
However, the percentage of households ready to rent their property, however, remains almost the same. In 1965, 37% of people were ready to rent their property, which now ranges to 36.6%. The stats dropped to 31.2% during 2006, but after that, the tolls are constantly rising.
2. Over the last year, 91 out of the 100 largest cities in the US have witnessed a hike in rent income.
(Source: Apartmentlist Index)
The rents for houses across the United States are growing. When we dig deep into the US rental market statistics, some of these cities are even crossing the national index of rent apartment is approximately 11.5%. Stockton, California, has witnessed a rise of as high as 28.4% since 2014. Next to Stockton is Colorado spring, with a hike of 27.9%.
3. The number of rental apartments exceeds the quantity of rented single family-owned homes by almost 51%.
(Source: Rental Research)
Apartments make about 54% of the total rented properties, and the family homes make for the rest. The people living in these rented properties are around the age of  32. 48% of these renters are single, while 78% share the living space.
It's no wonder with growing prices and stagnant wages, housing market trends in the US are drifting towards apartments.
4. The majority of the house owners renting their property earn $50K per year.
(Source: Mysmartmove)
38% of the householder earns up to $25k per annum through their rented property. 26% of them earn up to $25k to $49,999k and 25% earn $50k to $99,999 in a single year. 11% of the householder even earn more than $100k from their rented property.
5. Urban Tenants spend 12-24 while suburban and rural tenants spend 24-48 in a rental house. 
(Source: Buildium)
Tenants living in urban areas prefer to spend only 12-24 months in a building. The ones living in suburban and village areas spend 24 to 48 months. 
Tenants tend to move out of a place if it lacks basic management.
The reasons for this yearly movement include increasing rents, repair overdue, and lack of basic amenities.
Increase in Renting Demand
6. 35.6% of the total American population live in rented houses.
(Source: Iproperty Manager)
Though the world is moving towards the renting system, a lot of Americans are still interested in purchasing their own houses. 
About 64.8% of these Americans have their own houses or apartments, and out of these house owners, more than 36.6% rent their homes to other people. 
7. US Rental housing Vacancy rate is 6.8% in 2019
(Source: Census.gov)
This number has decreased a bit from 9.8 in 2011 to 6.8 in 2019
This number indirectly shows the house renting scene in the US is growing. More and more people prefer to rent. 
As for the homeowner vacancy rate in the USA also decreased from 2.4% in 2011 to 1.4% in 2019. 
If you want to investigate what percentage of American houses were occupied and vacant, United States Census Bureau has some precise data. They claim, 87.8% of homes in the US were occupied, and rest were vacant.
8. By the year 2016, 27% of Americans resided in rented homes.
(Source: Statista)
US Residential Rental market study from Statista reveals that 68% of Americans own a home, while almost 27% still depend on renting. This high number of tenants is a reason why 40% of the USA's new buildings serve as a rental unit with a cost of over $1500 per month. The high demand for renting also generates a housing cost burden of 43.28 million.
9. Approximately 43 million house owners were renting their properties by 2016.
(Source: Statista)
The demand for rental properties is not a new thing, but it has increased by a considerable number in the last few years. 43 million households, including 9 million newly build properties were renting their house by the end of 2016.
10. The rate of increase in the United States landlords is approximately 4.9 times less than that of the renters.
(Source: Rentalprotectionagency)
The renter population of the United States is increasing by 2654 renters per day. Meanwhile, the landlord population rises by 544 per day. The state witnesses one migration (into the city) every 108 seconds. In other words, the United States has the highest home rental statistics than any other country in the world. Almost 33.81% of its total population is renting. 12.7% of these renters age 15 to 24, 27.9 age from 25 to 34 years, 22.75 are 35 to 44 years old, and 15.0% are 45 to 54 years old.
11. Hawaii is amongst the places with the highest density of renters.
(Source: Mysmartmove)
Hawaii, DC, New York, and California are the most popular spots for renting. About 44% of the residents in Hawaii are renters. The rental stats become 43% for California, according to California home sales stats, and 47% for New York. As for DC, 59% of its population is renting, the highest percentage in the world.
12. Studies say that the average tenant calls their landlord for repair at least 6 times in a year.
(Source: Porch)
Over 78% of tenants say that their landlord handles their rental house repairs. From the rest of the tenants, 10.8% depend on landlord paid professionals, while 2.3% have to pay for the repair themselves. 8.2% actually prefer to do it themselves.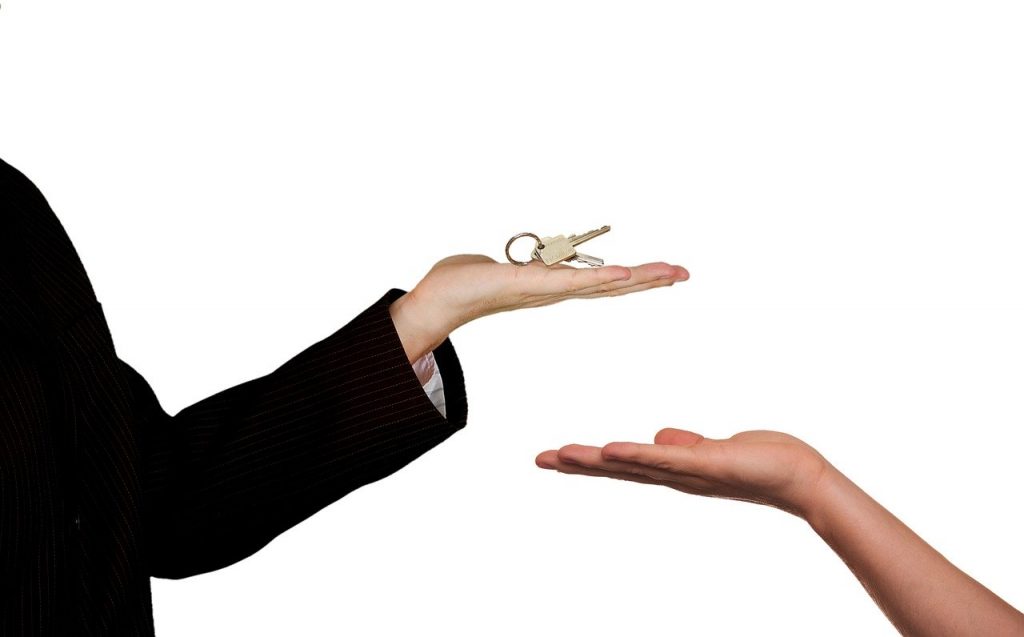 Renting Costs

13. 87% of renters check the rent price as it is a prime factor while renting.
(Source: Mysmartmove)
Renters are very keen on their house choice. 62% of them check for amenities, 66% consider the building itself, and an astonishing 73% consider the neighborhood.  More than 76% also consider the lease terms for the decision. 73% check the unit size before renting.
14. The rent for the cost of unfurnished apartments has increased by 50% over the last decade.
(Source: Statista)
As the demand for renting increases, the monthly medium is also rising, and by a much greater percentage. The cost has been increased from $380 in 1980 to nearly $1492 by 2014. There are assumptions that the cost will increase to $1588 by 2018.
But of course, the effect and the rise will not be the same for all regions. The more popular areas, especially the once in the northeast and western part of the United States, will experience slightly higher effects than those in common areas.
15. Tenants are spending 29.1% of their earning on paying the rents.
(Source: Zillow)
The median US rent was approximately 25.8% between 1985 and 2000. Now it requires 29.1% of median income. It means that the per annum spending on rent in the past was $1957 less than that of the present renters. The rent statistics also reveal that the rent costs further increase in areas like San Jose and California. The median rent cost at these places is 38.4% of the median income.
Rented House vs. Owned Houses
16. One out of five renters establishes that they don't want to buy a house.
(Source: Marketwatch)
A study by Freddie Mac on property price statistics reveals that by 2016, 13% of the renters were satisfied with the rented property and didn't want to buy their own house. By September, more than 55% of these renters said that they would like to rent properties rather than buying one. The percentage has now risen to nearly 60%.
17. For 66% of the housing markets in the United States, buying is more affordable than renting.
(Source: ATTOM Data Solutions)
The increasing demand for house rent has created a drift in rent demand. It has increased by more than a thousand dollars in the last decade. The rents are even higher at the more developed urban cities like New York.
18. Lack of adequate funding is one of the most considerable problems for renters.
(Source: Statista)
40% of the non-house owner says that they would buy a house if they get sufficient funding for it. 53% of these people face issues with a high down payment, while 36% have trouble with the monthly payments. The rental statistics by Statista also reveal that about 29% of tents struggle with even low credit score while buying a place.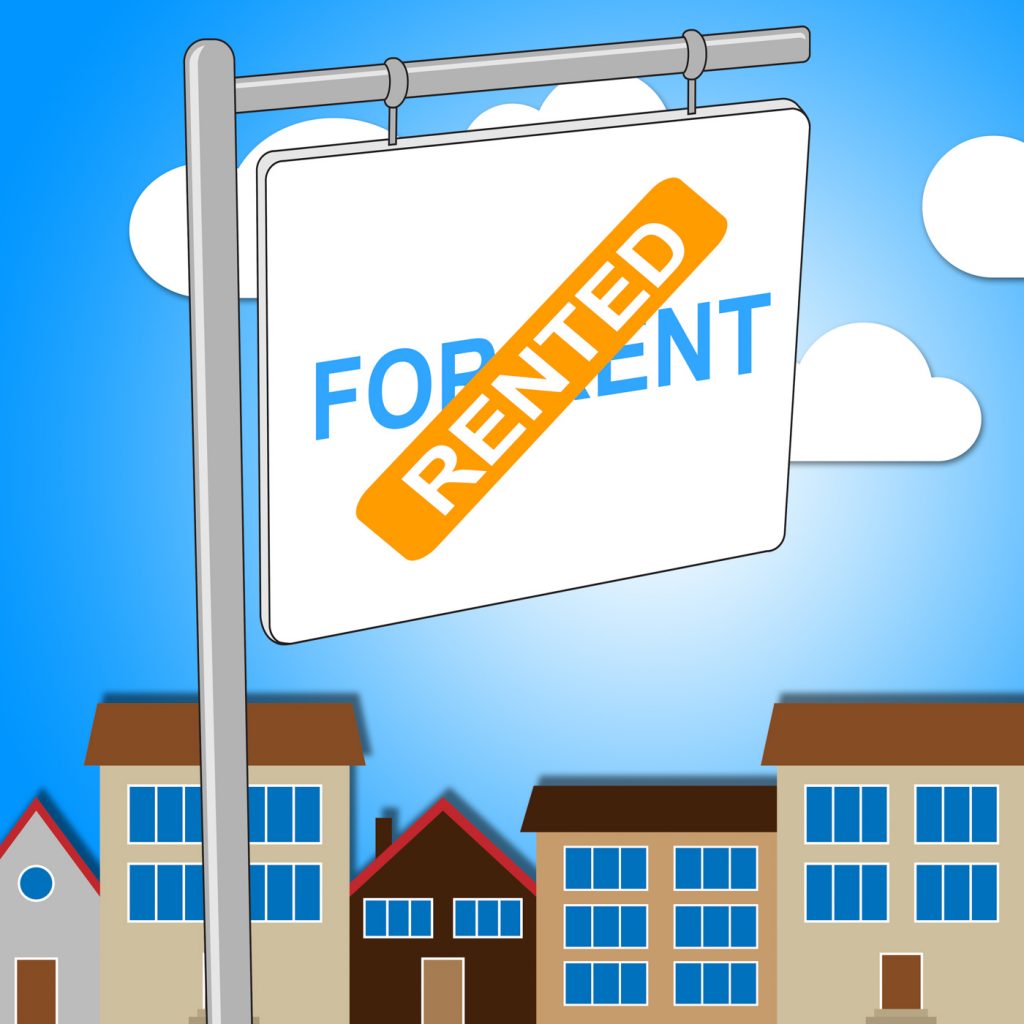 Tenant Credit Score

19. In 2017, the average renter credit score was 650. However, it's decreasing with every passing year!
(Source: Rental Research)
The average credit score of renters is decreasing at a rate of almost 2% with every move-out. It's a drop of approximately 14 points. That means that the difference between the landlord expected credit score and the actual tenant credit score is increasing.
20. Issues with timely rent payments are the biggest concerns of landlords.
(Source: Porch)
88.3% landlords reveal that they are a lot of problems with tenting properties. The biggest of them is rent, as 40.6% of tenants stop paying their rents. 25.1% of these landlords also faced delays in rent payment. Further, 48.7% of tenants break the lease beyond the term period. 44.7% of landlords even have to evict tenants due to these issues.
21. 37.6% of landlords check tenant credit score, while 17.5% rarely do it.
(Source: Porch)
Almost 10.3% of the landlords never check the credit score of their potential tenants. 7.3% consider it optional, while 27.3% check only sometimes. The case with a criminal background is also identical. 16% landlords never check the tenant's backgrounds, while 38.7% consider it the most critical aspect.
22. 28% of total rental applicants have a criminal record.
(Source: TransUnion)
The renting data record of 2016 and 2017 shows that almost 28% of applicants face criminal charges. Most of these charges were on individuals. Multifamily properties experience a drop of approximately 7% in this section.
The 'United States Department of Housing and Urban Development' (HUD) has set rules and regulations to prevent these issues. They provide guidelines to check both landlord and renter before finalizing the deal.
23. 42% of Americans youngsters earning less than $50,000 have a credit score of 639 or less.
(Source: Experian)
One in every five Americans aged 20-29 is not aware of their credit score. Only 24.6% of the total American youngsters have a credit score of 680 or more. The rating goes to as low as 550 points for nearly 12% of these renters.  The rental statistics present that 51% of these tenants have no idea that they can increase their credit score by paying rent and utility bills timely.
Wrapping Up

The rental system is the rising trend of the new world, especially amongst the Millennials. The rental statistics have seen a drift in the past few years and is still increasing at drastic rates.
The thing is:
Renting properties takes away the stress of overheads and maintenance work, which makes it an excellent alternative.
So, renters are more likely to stay at your property if you balance rent costs and amenities.