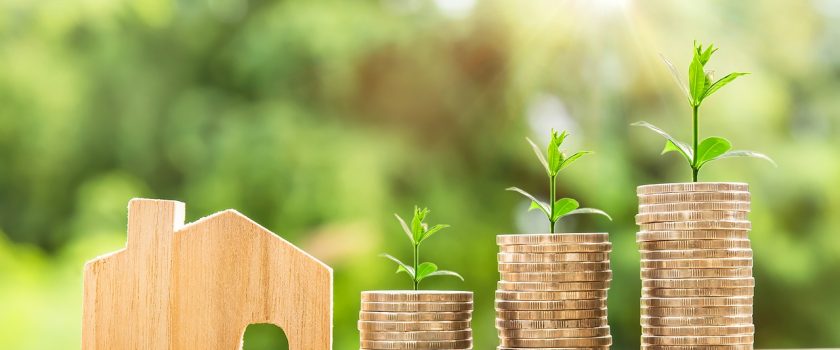 20 Incredible Housing Market Trends for 2023
Housing market trends are bound to change with the fluctuation of the economy. Investors and buyers often turn to housing market forecasts to help them decide when the right time is to buy a house or invest in real estate.
They need to observe housing trends before they become public knowledge. They should pinpoint what changes the housing market will go through, from how people buy homes to how realtors conduct their business in the coming years. Moreover, this isn't exclusive to houses; rental properties can sometimes be influenced by these trends as well.
Let's look at some of the most noteworthy trends in the past year and the coming years.
Notable Housing Market Trends (Editor's Choice)
In 2019, total housing starts increased by 3.2%.
38% of home buyers are millennials.
A 2.7% increase in home value is expected in 2021.
The total value of all US residential units has increased by 51% since 2010.
With a real estate bubble index score of 2.35, Munich is most at risk of a housing bubble.
United States Housing Trends
1. Total housing starts increased by 3.2% in 2019.
(NAHB)
Total housing starts increased from 1.17 million in 2016 to 1.29 million in 2019. In 2018, there were a total of 1.25 million housing starts. In 2020, housing starts fell at an all-time low in April but managed to rise back up in July.
2. In the 2020 rental market trend, 15.7% of renters want more space in their next home.
(Realtor.com)
Next to a more spacious home, renters prioritize better and larger outdoor space (13.6%) and a renovated kitchen (13.3%) when looking for their next home. It appears that there has been a shift from 2019 housing trends in the needs of consumers concerning home features due to the stay-at-home orders mandated by the US government.
3. Mortgage rates maintained below 3% for 11 consecutive weeks.
(HousingWire)
According to the October 2020 real estate trends, the average mortgage rate for a 30-year fixed loan is 2.87%, which is one basis point lower than the previous week's 2.88%. For a 15-year fixed loan, the average rate is 2.37%, which is one basis point higher than the previous week's 2.36%. This real estate trend of having very low rates helps restart the economy by increasing buyers' confidence in this downturn.
4. 30% of loans that have left COVID-19-related forbearance plans are now performing.
(Black Knight)
According to real estate market trends released in August 2020, GSE loans have the highest performing percentage of 35%, followed by portfolio loans at 33%, private securities at 27%, FHA loans at 21%, and VA loans at 19%. In addition to this, 6% of this overall population has already finished paying their mortgage.
5. Millennials make up 38% of home buyers.
(NAR)
In particular, housing market statistics show that out of the 38% millennial home buyers, 13% are younger, and 25% are older millennials. Millennials are adults born between 1980 and 1998, which means that most of them are now at a prime age to buy a home.
6. 84% of buyers frequently use the internet to look for homes.
(NAR)
The latest housing market trend shows that more and more buyers are turning to the internet to look for houses. However, it is especially apparent in younger generations. In particular, 62% of those aged 22–29 frequently use the internet to look for homes, while only 23% of those aged 74–94 do the same. However, it's not just limited to buying houses; homeowners also take to the internet when looking for contractors for home remodeling projects.
Housing Market Forecast
7. Total housing starts are projected to be 1.3 million in 2021.
(NAHB)
In 2022, total housing starts are expected to increase to 1.35 million. After the dip in the second quarter of 2020 due to the imposed lockdowns as a precaution against the COVID-19 pandemic, housing starts are expected to pick up again in 2021. In fact, in the July 2020 housing trend, there was a spike to a seasonally adjusted annual rate of 1.49 million housing starts.
8. The annual average 30-year fixed mortgage rate is expected to be 2.7% in 2021.
(HousingWire, Steward Blog)
According to Fannie Mae's 2021 housing market forecast, the average 30-year fixed mortgage rate will be 2.7% in 2021. On the other hand, the mortgage statistics released by the Mortgage Bankers Association (MBA) are different, as they predict that the annual average rate will be 3.3% in 2021. Many factors come into play when determining mortgage rates, including economic growth factors, inflation, and housing market conditions.
9. For the next five years, the real estate forecast shows a 15.8% yearly growth rate in smart home revenue in the US.
(Statista)
The Smart Home market revenue is projected to reach $25.246 million in 2020. By 2025, the market volume for smart homes is projected to reach $52.501 million. As buyers are showing more and more interest in owning homes with smart technology, real estate industry trends also conform to technology's rapid changes.
10. Home value is expected to increase by 2.7% in 2021.
(PR Newswire)
Compared to last quarter's forecast of 0.9%, price growth expectations for 2021 have certainly become optimistic. A housing market's 10-year forecast is hard to make due to many uncertainties in the global economy. However, the recent estimates for 2022–2024 are trending downwards. For example, last quarter's forecast for 2022 was a 2.9% increase in home value. This quarter, it is down to a 2.7% expected increase.
Real Estate Price Trends
11. The total value of every American residential unit increased by 51% since 2010.
(Zillow)
In 2019, every home unit's combined value in the US reached $33.6 trillion, which shows a 3.4% increase since 2018. Year by year, average home prices in the US grow, resulting in an increase in residential units' total value of $1.1 trillion since 2018 and $11.3 trillion since 2010. This shows that the United States housing market has recovered from one of the most extensive housing and economic downturns in the past decade.
12. Home price trends in California show a $3.1 trillion increase in housing stock value over the last 10 years.
(Zillow)
California's home prices' growth was the biggest between 2013 and 2014 when the US state's median home price increased by at least 20% per year. However, over the past decade, it still has the most immense recorded home price growth, even surpassing the combined value of the next four states topping the list: Texas with a gain of $886 billion, Florida with $839 billion, Washington with $507 billion, and New York with $495 billion.
13. In 2019, Texas contributed $89 billion to the total growth value of the US housing stock.
(Zillow)
Among all states, real estate market data shows this as the enormous contribution recorded in 2019. California comes second with a contribution of $77 billion, Florida with $69 billion, Pennsylvania with $47 billion, and Washington with $45 billion. Despite the thriving Texas real estate market trends in 2019, home ownership is still unattainable for many Texans since two-thirds of houses for sale are valued at more than $200,000.
14. An estimated 2% increase in home prices is expected for the rest of 2020.
(Opendoor)
In addition to lower mortgage rates, housing market trends in 2020 show that a slow increase in home prices may encourage buyers to purchase homes as the economy gradually reopens. Last year, the growth in home prices was 4%, and in 2018, it increased by 6%. Although this growth seems promising, there are still a lot of uncertainties in housing price trends.
15. San Francisco's median rent price for a 1-bedroom apartment dropped 7%.
(Zumper)
Among all US cities, this is the largest recorded drop in the median rent for 1-bedroom apartments. The city's median rent for 2-bedroom apartments also dropped by 7% from last month. Additionally, US real estate market trends show that median prices for both 1-bedroom and 2-bedroom apartments dropped by 20% from last year. Despite this significant decrease, San Francisco remains the most expensive rental market.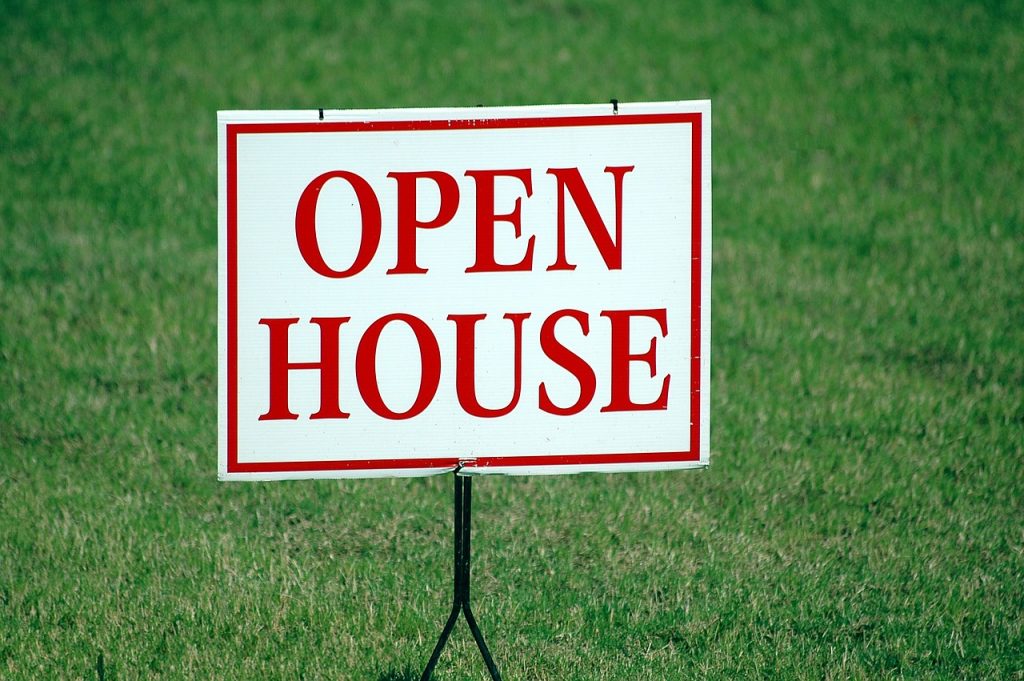 Global Housing Market Trends
16. The average property value in Hong Kong is $1.25 million.
(Statista)
This makes Hong Kong the most expensive housing market worldwide in 2020. According to its public housing statistics, almost 45% of its population lives in permanent public housing since the government provides public housing to residents with a lower income.
17. Singapore's housing market data recorded a 0.8% increase in private home prices.
(URA)
Apart from the 0.3% increase in the second quarter of 2020, a 0.8% increase was recorded in the third quarter. Current housing market trends show that private home prices in Singapore appear to be picking up as the government gradually reopens the economy after almost two months of a circuit-breaker lockdown.
18. With a home price increase of 21.8%, Budapest ranked first in 2019.
(Hurun)
Research on global real estate trends in 2019 shows that Hungary's capital city outranks other cities worldwide concerning home price growth. As it turns out, cities in China and Eastern Europe dominate the list of top 10 cities with the highest home price growth, according to global housing market stats. In particular, 6 out of the top 10 cities are Chinese. On the other hand, none of the US cities made it to the top 50 list.
19. With a real estate bubble index score of 2.35, Munich is at the biggest risk of a housing bubble.
(UBS)
Frankfurt, another German city, comes next in line with an index score of 2.26. According to the housing market outlook, five European cities and Hong Kong and Toronto are at risk of a real estate bubble. Housing markets with a real estate bubble index score of more than 1.5 are at risk.
20. With a monthly rent of $3,685, Hong Kong ranks first on the list of the most expensive cities to rent a two-bedroom apartment.
(Business Insider)
According to US rental real estate trends, San Francisco is the most expensive city to rent a two-bedroom apartment. The average monthly rent in this city in California is $3,631. Four American cities made it to the top 25 of this list, namely San Francisco, New York, Boston, and Chicago.
Conclusion
Now that we've gone through some significant real estate market trends, we hope we've answered some fundamental questions and given you a clearer picture of what the real estate market looks like nowadays.
There are a lot of factors that affect house prices and contribute to current real estate trends. No matter if you're a seller or a buyer, you should know what factors affect the real estate market, so you'll know when the best time is to either purchase or list a house.
Frequently Asked Questions
When will the housing market crash?
Despite the unprecedented fall in GDP and unemployment increase brought by the COVID-19 pandemic, the housing market does not seem to show any signs of slowing down. Even before the pandemic started in the United States, the housing supply was already struggling to meet the demand.
With the current health guidelines in place, the construction of houses and other real estate properties is not likely to pick up anytime soon. According to housing market projections, this, combined with sellers pulling out properties from the market, will cause a constriction in inventory.
Due to the current pandemic, buyer demand is projected to sway back and forth for the rest of 2020. Additionally, if the situation gets worse in the next few months, home sales are likely to suffer.
Are home prices dropping?
According to Realtor.com, the United States' median home price in September 2020 increased by 11% from September 2019. This was a 10.1% increase from the growth observed in August 2020. Although there was a decrease in the median home price growth in April and May, it picked up in June, when it recorded a 5.1% year-over-year growth.
When the COVID-19 pandemic started, the housing price trend was generally expected to go down until the end of 2020 and then recover in the spring of 2021. However, with a constricted supply and increased demand, seasonally adjusted housing prices are now forecasted to increase by 1.2% until November and 4.8% from August 2020 to August 2021.
When will house prices drop in California?
By August this year, home prices have increased in major metros in California. However, in San Francisco, they have dropped by 1% since July. In the same month, Zillow reported that the state's median home value had increased by 4.4% since last year.
Until the end of 2020, California's home value trends are expected to slow down or stabilize in a few housing markets. In the San Francisco Bay Area, they are expected to continue declining. However, in 2021, we expect home prices to start increasing again.
Is it a buyer's or seller's market?
A buyer's market is when there are more houses for sale than buyers, making it a good time for buying homes. On the other hand, a seller's market is when there are more buyers than available homes, making it favorable for sellers since they're likely to get more offers, even above the asking price.
According to housing market trends, there is currently a low inventory of houses and very low mortgage rates, making it an ideal seller's market. However, the COVID-19 pandemic brought about unprecedented changes in the market, so it is yet to be determined whether the market will be favorable to either sellers or buyers.