23 Impressive Real Estate Statistics
Real estate – one of the fastest-growing industries today. Why is that important to you?
First, the roof over your head is part of the game. Second – play your cards right and real estate can be quite the generous source of income.
Learn the basics of today's state of the industry, get the facts on:
Real estate sales prices

Real estate marketing strategies

Real estate trends for 2020 and more.
Understand the industry to get the most out of it.
Let's dig through some of the most insightful real estate statistics.
Fascinating Real Estate Stats (Editor's Choice)
Multi-family housing segment surged

8.6 %

to a rate of 378 thousand units according to

real estate statistics of  October 2019

.

Single-family homebuilding, which accounts for the largest share of the housing market, rose

2.0%

to a rate of 936 thousand units. 

64.8%

of American citizens own their own homes in 2018. 

In 2018 single-family homes were the most common homes bought with a whopping

82%

.

8%

of the population bought townhouses in 2018.

1%

of the population had purchased Apartments with 5 or more units in 2018.

3%

of Americans bought condos in 2-4 unit buildings in 2018.
General Real Estate Statistics
Below you will find the stats and facts for the most expensive cities in the USA at the moment. 
1.
New York City
– The average cost of a home in New York is $501 000.00.
(Source: Trading Economics)
Manhattan exceeds the million-dollar mark on some of the homes to buy.
2.
San Francisco
– It takes more than $ 119 000.00 to live comfortably in San Francisco.
(Source: Trading Economics)
The employment rate for this lovely city is just under 1.9% as of May 2019. Your home can cost, on average, $ 820 000.00.
3.
Hawaii
– People in Honolulu pay 87% more than your average American for a dozen eggs. 
(Source: Trading Economics)
This is just an idea of how much your living costs will be if you choose to live in Hawaii.
4.
California
– The price hit $ 533 000.00 but took a bit of a knock from September 2018 by 2.5%. 
(Source: Trading Economics)
The 6 country region has had a bit of a bump the last couple of months. California home sales stats suggest the California housing market of new and resale houses that were sold in California has climbed by 10.4% this year.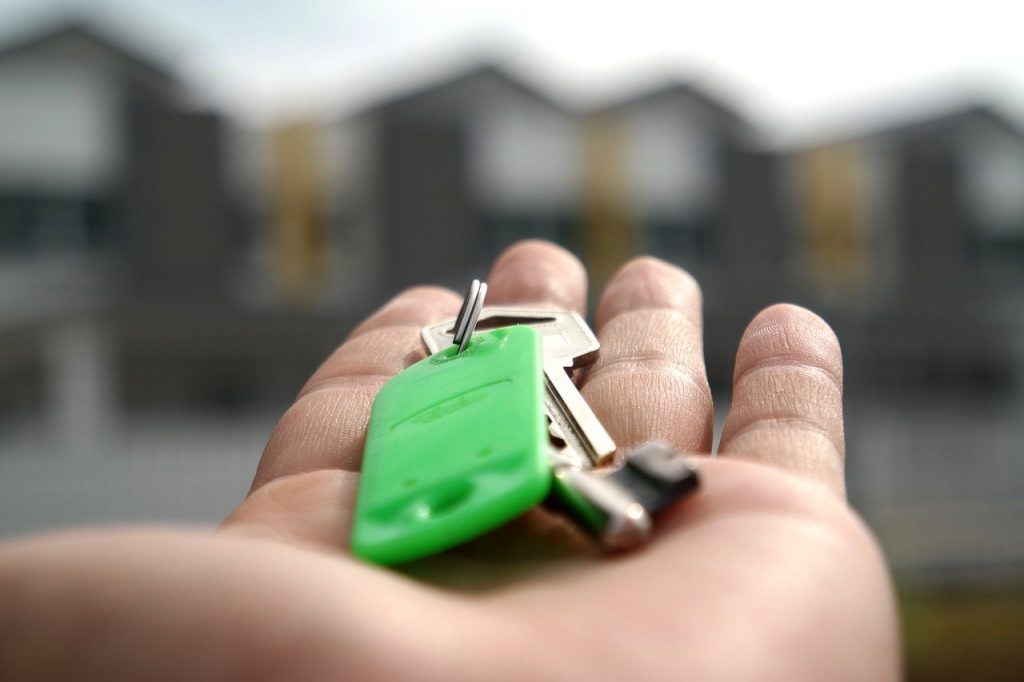 Real Estate Trends 2020
The real estate trends for 2020 are fascinating. The real estate trends 2020 are both positive as well as negative. The real estate prices will continue to skyrocket due to a few factors. One such factor that we cannot ignore is the downturn of the economy. 
5. 45% of homes to be upper- and middle-upper class to satisfy Millennials preferences.
(Source: Finance online)
Millennials are comfortable with the increase of home prices, but some sectors express their worries that there might be a housing crash coming out way. 
6. The top 5 cities for real estate investment in 2019 are:
Dallas, Brooklyn, Durham, Orlando
, and
Nashville
.
(Source: Finance online)
It is estimated that these cities will increase your investment as time goes by. 
7. The real estate industry received
$ 470.7billion
in 2018!
(Source: Finance online)
Millennials are the way of the housing future. Their housing income is around $ 88 200.00. Their way of buying homes is to research the housing market trends online before they contact anyone about purchasing or even looking at the home in person. They look for homes in areas that are affordable and still close to bustling cities where their dreams and aspirations can come true. 
Affordable housing stats indicate the need for more affordable housing will be significant in 2020. At the moment, house rents are 59% higher than home purchases. Increased home prices and mortgage rates are making the market unattainable for some sectors. Affordable homes have proven to be scarce.
Real Estate Sale Prices
8. The average housing price for the USA is around $ 315 000.00 as of May 2019.
(Source: National and Metro Housing Indicator)
The average home prices statistic for February 2019 was around $249.000. The mortgage interest rate has increased since then. 4.4% increase for a 15-year mortgage and an astonishing 5% for a 30-year mortgage.
9.
80%
of the FHA's purchase loans go to first time home buyers.
(Source: Urban)
10.
Real estate sales prices
to rise by 5.6% by September 2020. 
(Source: Forbes)
Real estate prices should tick up by 5.6% by next September. Last year there was only a 3.5% increase. Millennials will continue to buy homes, whereas Boomers will hold up inventory.
Real Estate Agent Statistics
Real estate agents have been around for a very long time. They have been the ones to help you find your perfect home. As the times are changing, so are we in terms of buying homes and turning into homeowners. 
11.
44%
of homebuyers in 2018 went online to shop for their homes. 
(Source: Finance online)
People are starting to go with the times and buy and view homes online instead of using the conventional way of contact and viewing homes with a real estate agent. Only 17% of all home buyers contacted a sales agent before going online. 
12.
46%
of Generation X found their homes via their mobile devices. 
(Source: Finance online)
You need to ensure that your website, as well as your advertisements, can be viewed nicely on a mobile phone.
This goes to show that the internet is the way of the future. It is estimated that by the year 2025 real estate management software market will reach around $ 12.89 billion. 
13.
31.5% of brokers and
real estate agents
plan to spend more than $400 a month on real estate marketing.
This number doesn't seem impressive at all since the opportunities that real estate marketing offers are endless. It is expected that this trend changes for the better in the following years.
(Source: Learn.g2)
14. 46.4% of
real estate agents
feel that the biggest challenge when it comes to their job is generating enough high-quality leads. 
(Source: Learn.g2)
You should always take the time and learn how to target the right audience for your area before you spend your well-earned money and see no return. 
15.
49% of agents say that they are working 40 or more hours per week, whereas 22% say that they are working less than 30 hours a week.
(Source: Placester)
An interesting observation in real estate, which is also shown in some articles about real estate jobs, is that different areas require different working hours and dedication.
16.
17% of agents get their business from referrals and only 13% from their returning customers. 
(Source: National Association of Realtors)
According to the National Association of Realtors (NAR) statistics, it is very important that you have a good marketing strategy that can, for example, include a well-written realtor bio. However, it is crucial to treat your clients well, as word of mouth is one of your strongest assets in this business. 
Real Estate Marketing Statistics
Marketing is one of the most powerful tools that you have at your disposal when it comes to selling or purchasing a house of any kind. You need to make sure that you are targeting the right people for the property you wish to sell. 
17.
According to the
National Association of Realtors
in 2018, 50% of buyers found their homes through the internet, and 28% of them found their homes through their real estate agent.
(Source: Learn.g2)
It's power of good marketing on the internet.
18.
Buyers are spending 3 days less searching for their homes in 2019 than they have in previous years.
(Source: Learn.g2)
People are becoming more aware of what they want, what they can afford, and who they want to buy their homes from.
19. 53-71 years old home-buyers prefer virtual tours.
(Source: Learn.g2)
There is a new way in which people are viewing their homes. Virtual house tours are becoming more and more popular these days. Using video marketing tools and virtual real estate, in general, can save you a lot of time. People who cannot run around all day looking at different homes tend to choose homes that have this option as opposed to a house on sale that does not. 
20. Properties listed on a Thursday tend to sell for $ 3 015.00 more than a house listed on Monday.
(Source: Learn.g2)
In 2019, the median number of days in which a property is on the market for before it gets sold is around 40 days.
21. 84.6% of real estate agents and brokers tend to use Facebook.
(Source: Learn.g2)
Facebook is one of the fastest and easiest ways for you to reach your target audience these days. 84.6% of real estate agents and brokers tend to use Facebook for their social media platforms. You will find that more people are finding and buying things through social media before calling an agent and looking on websites.
Commercial Real Estate Statistics
When we talk about commercial real estate, we are talking about things like shopping malls, hotels, and so on. Properties that are non-residential and serves to generate income for you. 
22. The average real estate sale in 2019 is $1.2 million for a commercial property. 
(Source: National Association of Realtors) 
You must take into account the financial status of America at the moment. The broad market, with sales greater than $2.5 million, has decreased by 11% since 2018. The smaller market, with sales less than $2.5 million, has fallen close to 8% since 2018. These are huge numbers to take into consideration.
23. 5th avenue in New York City has the most expensive retail rates in the world as of 2019.
(Source: Statista)
With the average cost of $255.50 per square foot, Hong Kong is the most expensive city in the world when it comes to renting space as of 2019.
Wrap Up
Real Estate statistics have been steady for a few years now, and a lot of the professionals believe that the stats will continue to grow as the economy gets stronger. 
So, explore the industry and wait for the right moment to make the move – either sell and make the most of it or get the best deal there is.
The beauty of the real estate industry today – it's generous in terms of data, so be curious and keep your stats up-to-date!