19 Incredible Housing Market Trends for 2020
What does it mean if you are buying a home in 2020? Is it about the dwindling home sales or the fast-rising interest rates? Besides, does the housing market have enough flesh to chew for sellers and realtors? The fundamental questions here need answers, and we have all them in our housing market trends 2020.
Fascinating Facts (Editor's choice)
Interest rates rose by 5-10% as homes became less affordable.

The average rent went up by $3 per month.

Rents have not been moderated in the last nine years.

Interest rates rose by 5-10% as homes became less affordable.

Home prices are still on the rise in 2019.

On average, home prices are rising by 5% every year.
Housing Market Trends
1. The prices of homes are slowly on the rise with offers reducing every day.
(Source: NAR)
Unless you are a caveman, you have most likely heard of the profound changes in home prices. 
During 2017, through 2018, housing prices have gone up by 10%. 
However, this has not been the case in 2019. This year has presented a housing market crash, as the number of homes in the market is set to increase only by 1%. This is a lean figure when compared to the previous years. 
California housing market trends 2019 show that the housing market will slow in 2020. 
So, what is the cause of this fluctuation in the real estate market? Well, you can blame it on the increase in mortgage rates and the overall economic variation. For buyers still contemplating whether to buy a home or not, this is a huge hindrance. 
2. Construction of new homes is set to increase to 1.29 million starts in 2020.
(Source: SDM)
The current housing market has experienced demands in new homes.
Most of the prospective buyers in major cities around the US are not interested in anything less than a new home. 
There is an 8% increase in the number of new homes in 2019. 
The bad news is that there are no sufficient new homes in the market to settle the ever-rising demand. Besides, the available construction companies do not have enough workforce to handle every demand cycle. 
So, what is the bottom line? 
As the demand for new homes is on the rise, you can expect the prices for new homes to go up. 
3. Competition is set to increase among home sellers.
(Source: Dave Ramsey)
After analyzing the 2019 housing market, you would assume that due to the lower rate of buyers, there would be lesser competition amongst sellers. 
In essence, the opposite is exact for this case. The number of homes sold is set to increase, even if it is at a slow pace. The downside is that most buyers are priced out, and this leads to decreasing home offers. 
Besides, the demand for new homes will make the competition even tighter for sellers. Most buyers nowadays prefer more modern homes to old ones. 
The solution to this challenge for sellers is to know the competition first. You equally need to make your home stand out from the rest. You can also get the right real estate agent to help with the home sale. 
4. Buyers will continue to experience higher prices every month.
(Source: Realtor)
Buying a home is becoming expensive every month in this market. Therefore, you need to know the kind of house you can afford. 
On average, a person needs 10% on a 15-year fixed-rate loan to afford a home. Any deposit lower than 10% can quickly destroy your plans. 
Luckily, there is light at the end of the tunnel, after all. Keep saving, sacrifice some of your wants and expand your home search. Remember, you need not rush into purchasing a home that is beyond your financial peak. This is regardless of what your peers are doing. Stay within your limits. 
Trends From Recent Years up Until Now
5. The crash of the housing market in 2008 is responsible for the housing bubble of 2019.
(Source: SeekingAlpha)
This happening in 2008 led to one of the worst economic problems, ever since the great depression or otherwise termed as the great recession. Luckily, the economy has grown from this period steadily, over recent years up until now. 
Remember, as the economy grows, so do the pillars that support the housing market. As people get jobs and their wages increase, their spending power increases. Hence, this increases the prospective homebuyers. 
6. Home prices went up rapidly across the country, as the economy grew.
(Source: Fred)
The number of home buyers has risen since 2012. 
This is attributed to lower mortgage rates, increased wages, job acquisition, and financial incentives. The low cost of financing homes, to be more precise, means that many can afford homes. Due to this enormous demand for housing, the prices went up. This is as more buyers compete for the few available homes. 
Due to the enormous demand, the interest rates had to be affected to regulate the number of people buying homes and to prevent the economy from rising too fast. 
7. Monthly mortgage rates are 10% lower than one year ago.
(Source: CNBC)
Throughout 2015 through to 2018, the economy was on a fast lane, and the prices of commodities and services started going up. 
The federal government had to increase the interest rates to control this quick growth curve. As a result, the homes became less affordable to buy. 
Today, even with lower mortgage rates and more affordable houses, financial concerns and job uncertainty are still shaping the housing market trends in 2020. 
8. Home prices are still on the rise in 2019.
(Source: Fred)
The fact that few people get to afford to buy homes means that new houses will come up with nobody to move in. 
The number of new homes went down in 2018, as compared to the previous year 2017. This is one of the steepest falls in several years, roughly 7. 
You would assume that since people now do not afford to buy homes, their prices would drop. In essence, the opposite is exact. 
On average, home prices are rising by 5% every year. 
The housing market predictions 2020 show that this rate may even increase further.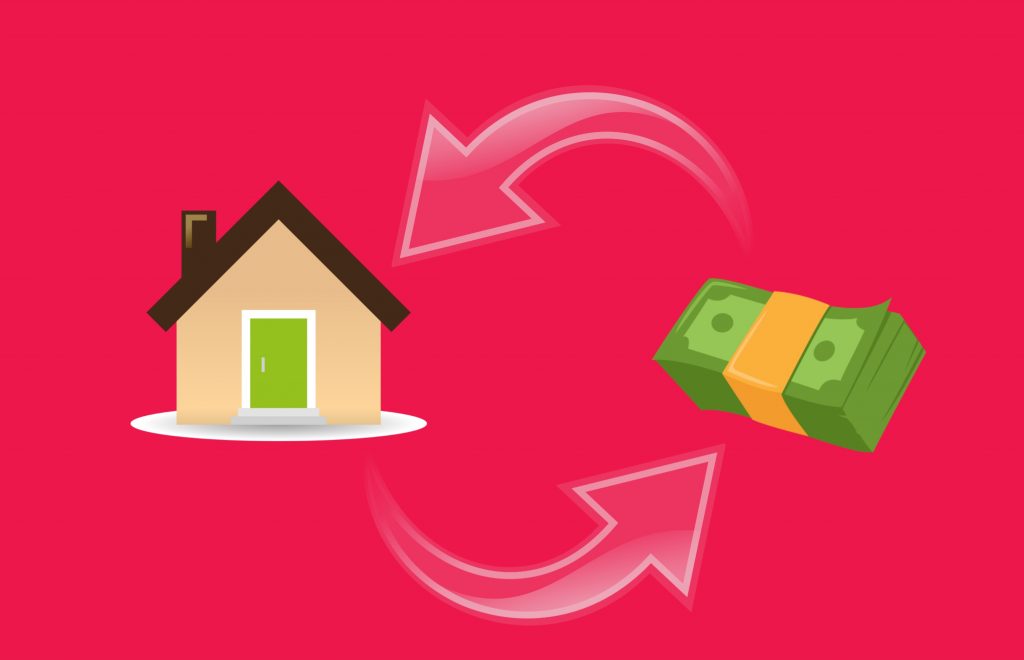 Trends for Sellers
9. Less competition due to a more expensive market.
(Source: Open door)
The current housing market trends US show that there is a decreased level of competition amongst sellers. 
This is because homes are becoming less affordable to individuals. Moreover, this is due to the lack of proper financing by homebuyers. 
This trend means that sellers now have to learn and understand their buyers, as this is key in making meaningful conversions. Know what buyers are looking for and deliver. 
10. Sellers are investing more in smart home technology.
(Source: NPD)
The current housing market trends 2019 show the increasing interest in buying smart homes by millennials. 
Around 40% of buyers show the urge to own homes with smart technology. 
A brilliant thinking seller should understand the tastes and preferences of buyers and meet their needs. Each generation of consumers has distinct needs and wants.
Smart home technology has made incredible impacts on the 2019 housing market trends. Therefore, you need to be smart enough to identify with these rapid changes in technology as they are shaping the industry. 
11. Increased profits due to higher prices.
(Source: Dave Ramsey)
Due to the housing market interest rate trends, the prices of houses are set to go up. 
This is good news to sellers, although most buyers are slowly affording the home prices. Thus, the sale of these homes may be slower. 
Therefore, you need to be aware of the competition, as this is what will help your home to stand out from the rest. 
12. Local market conditions affected by the cost of living and taxes. 
(Source: Forbes)
Current real estate market trends 2019 approve of the damage that higher taxes and the overall cost of living have had in the industry. 
Most buyers are moving out of states with high taxes and high costs of living. A good example is evident in the state of Illinois. 
Around 50% of individuals shifting from Illinois state to neighboring ones do so because of the current state tax laws. 
Therefore, home sellers in a state such as Illinois are most affected by the changing taxes and local market conditions, while those in fairer states tend to gain. Why are house prices so high? Well, this is due to the factors mentioned above.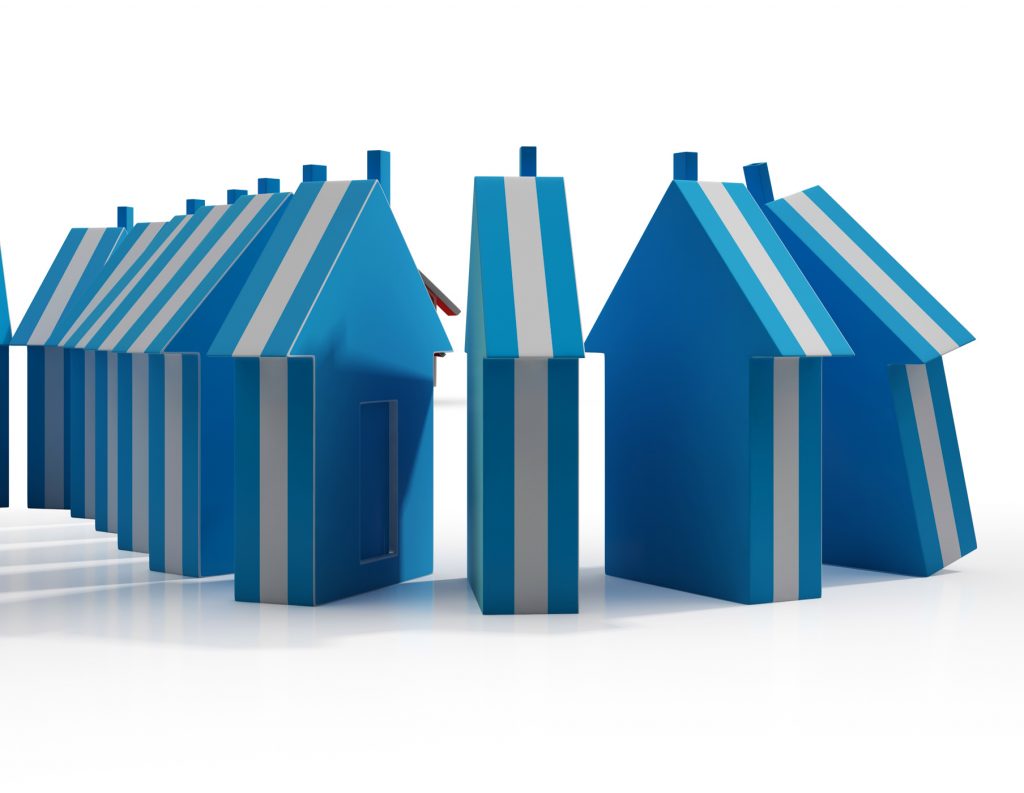 Trends for Buyers
13. The rise of boomerang buyers.
(Source: Fortune Builders)
Is it good to buy a house during a recession? Well, this varies from one person to the other. 
The crush of the housing market, which catalyzed the great recession of 2007-2009, led to the foreclosure of over 10 million American homes. 
Unless you are new to the property niche, you do know that anyone forced into foreclosure must wait at least seven years to get another property. 
Around ten years down the line to 2019, this group will be too important to write off. 
An estimate of 1.5 million buyers is set to re-enter the property market. 
14. Millennials to be the leading buying force on the market in 2020. 
(Source: Realtor)
Millennials are set to take charge of the buyers' market 2020. 
In 2018, millennials made 37% of the entire homebuyers. 
Since 2017, they represented the largest share of mortgage originations. 
In 2018, millennials took over 45% of all mortgages. 
Based on the real estate market analysis, this trend is not going to reverse anytime soon. At least not this year. 
Interest Rates
15. Mortgage rates are bound to stay low. 
(Source: MBA)
Averaging 3.80%, mortgage rates are set to hit a small record mark this year. 
Pundits say that this trend is set to proceed to the housing market 2020. 
Will house prices go down in 2020? That depends on several factors, but judging from the current housing price trends, the prices are set to increase in 2020. 
16. Equity will keep on rising by 2-5%.
(Source: Archcarp group)
This means that home prices will keep on going up for the subsequent years. 
An annual increase of 2-5% is expected, according to the housing market forecast.
One such example is the Denver housing market that has seen a steady rise in the prices of homes. 
Home Prices
17. Rents have not been moderated in the last 9 years. 
(Source: ManageCasa)
Many cannot afford deposits and may not qualify for mortgages. 
Therefore, some individuals will not make it buying their homes due to fees, borrowing costs, and high prices. These are the same individuals who make rent prices skyrocket. 
Rents have not been moderated for the past 9 years, and this is not going to change anytime soon. 
Thanks to advancements in technology, rental management has gone largescale, and the profits are set to rise even further in the future. 
18. Average rent went up by $3 per month.
(Source: ManageCasa)
Rents rise differently in distinct states and cities. 
This also depends on the types of housing present in that particular area. The high-end houses have a higher rent tag when compared to ordinary homes. 
The demand for rentals in the USA is high, and this has led to increased rent prices, which will be hard to suppress. Some of the most expensive places to rent include Washington DC, Manhattan and San Francisco. 
Chicago has average rent prices, while the rent prices in Miami, Phoenix and Las Vegas grew by 5%. 
19. The housing recession affected housing market trends. 
(Source: Washington Post) 
Due to the housing recession over ten years ago, the current housing market trends 2019 are affected. 
The 10 million homes that went into foreclosure not only led to a loss of $16 trillion but also the loss of millions of homebuyers who would not buy homes until 7 years elapsed. 
Due to this situation, the current market is experiencing boomerang buyers who lost their homes to the foreclosure. Nonetheless, is the housing market going to crash in 2020? Even if it is difficult to tell for sure, several factors show that a housing crash is not looming.
Wrap Up
Wrapping up, you have witnessed all of the primary 2020 housing market trends. As we wind up, here are three fundamental questions with answers. What makes house prices go down? A simple answer to this is that when the supply increases, prices go down. Of course, other factors can cause a decrease in house prices. Can house prices rise forever? This is a rational idea although it has some truth in it. Pundits argue that house prices never fall. Finally, what is a good interest rate for buying a house? The typical average is 4.15% for a 15-year mortgage.
We hope you can make use of our stats on real estate trends to see in 2020.